Stranded: Migrant Domestic Workers Seeking Justice
Eileen Boris, Ph.D.
CBSR Affiliated Faculty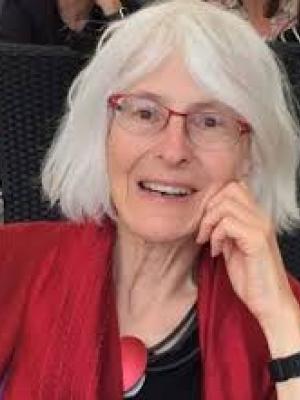 My latest project I'm calling "Stranded: Migrant Domestic Workers Seeking Justice." This research challenges the timeline about free labor under capitalism. It shows the harboring of degrees of unfreedom in what appears as wage labor by looking at domestic service/household employment in a major metropolitan areas (so far, New York and environs) and at the flows of transnational household workers in the post-WWII years. It begins with the "Second Great Migration," when domestic work was supposedly a "dying" occupation but middle-class & mothers' move into employment created a new market for such workers. Intimate labor, thus, reflected even as it reinforced inequalities. It traces legal constructions as well as worker conditions. To consider the struggle against for-profit agencies as conduits for exploitation and trafficking, I move between scales of regulation between the local (New York City), the state (New York State) and federal (Labor Department restrictions on visa for live-in "foreign maids") to chart protection of migrating workers. Though recognizing the long history of the "intelligence bureau" or labor broker, and the international conventions and discussions on the for-profit employment agency, so far I have looked at regulatory efforts in New York in the 1950s and early 1960s, including investigations against agencies like the Intercontinental Maid Service and attempts to strengthen the state licensing law by the Ad Hoc Committee on Stranded Domestic Workers spearheaded by the New York Urban League and its Black women leaders. This is work in progress so I am sure I will get to expand its scope as I continue.
After a stint at the University of Virginia in Studies in Women and Gender, I came to UCSB in 2001. UCSB has offered interdisciplinary focus, commitment to gender and ethnic studies, and an environment for doing scholarship that matters. It is an honor and a responsibility to hold the Hull Chair.
Black Mothers Matter
Atim Eneida George, Ph.D.
CBSR Postdoctoral Fellow, 2020-2021
Dr. George's postdoctoral research, Black Mothers Matter, explores the context, contours and intricacies of the intersection between racism, poverty, misogyny and sexual violence. Her study seeks to probe the depths of a disturbing cold case involving the 1967 abduction, sexual assault and murder of Jean (pseudonym), the mother of four in Chicago. Jean was the eldest of 15 children born in rural Alabama. Valedictorian of her high school class, Jean received a scholarship to college but lost it when the donors found out that she was Black. She enlisted in the military, married, and had four children. In the meantime, her family had participated in the Great Migration, leaving Alabama for Chicago. Jean joined her family in Chicago where the attack occurred. Employing archival research methods, Dr. George will seek to examine the contemporaneous hospital, police and court records in an effort to determine why no one was brought to justice for this heinous crime. In addition, she plans to use qualitative methodologies such as Arts-Based Research, Case Study, Ethnography, Oral History and Phenomenology to reconstruct Jean's lived experience. Jean's is a story that needs to be told, and Dr. George's research seeks to fill a gap in the extant literature as studies of this nature--at the individual level—appear to be lacking. In studying Jean's lived experience, she hopes to shed light on the forces of poverty, racism and misogyny that engulfed Jean's life.