Drivers of Social Variation: Competition for Food Resources
Michelle Brown, Ph.D.
CBSR Affilated Faculty
Department of Anthropology
Michelle Brown's research focuses on one of the main drivers of social variation: competition for food resources. She develops novel methods to disentangle the energetic effects of feeding competition among individuals, social groups, and species. Using information on the magnitude and timing of competition, she identifies its demographic effects on populations and tests hypotheses regarding collective behavior and social relationships. She conducts fieldwork on eight populations of wild monkeys at five sites in Uganda and co-directs the Biobehavioral Laboratory on the UCSB campus. She also works to diversify the fields of biological anthropology and animal behavior through extensive mentoring and training of students from under-represented groups in STEM fields.
Thinking Computationally about Psychology and Human Sociality
Dan Conroy-Beam, Ph.D.
CBSR Affiliated Faculty
Department of Psychological and Brain Sciences
Dan Conroy-Beam is an Associate Professor in the Department of Psychological and Brain Sciences at the University of California, Santa Barbara. He joined UCSB after receiving his PhD from the University of Texas at Austin in 2016. Dan's work combines computer simulations with behavioral data to understand how our psychologies create and navigate complex social systems. He primarily works in the area of romantic relationships (e.g., how do people choose their romantic partners? How do they navigate their relationships once initiated?), but he has also worked on topics spanning from friendship, to religion, to racial discrimination. Dan is also an enthusiastic teacher and mentor and loves empowering diverse students with the knowledge and skills to think computationally about psychology and human sociality.
Using Natural Language Processing (NLP) Techniques to Evaluate Essential Subjects in Engineering Curricula
Rick Zheng 
Data Science Intern
Department of Statistics and Applied Probability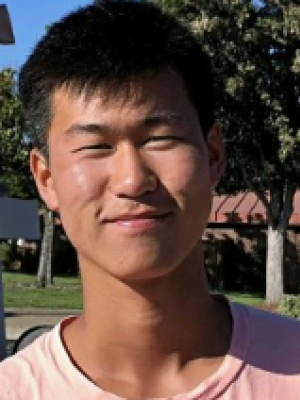 Rick Zheng is currently a Statistics & Data Science major entering his fourth year. His work is driven by his passion for generating data visualizations and data-driven problem-solving. During the Summer of 2022, he was selected to be an Edison Scholar to do his research on using Natural Language Processing methods for identifying major subjects within engineering curricula. The visualized results are being cross-functionally used to analyze user preferences to generate recommendations for designing engineering courses. He is also in the process of leveraging social media text data to develop a predictive model that identifies hate messages.