Geospatial Clustering of Registered Sex Offenders in Maryland: An Intersectional Analysis
Terrance Wooten, Ph.D.
CBSR Affiliated Faculty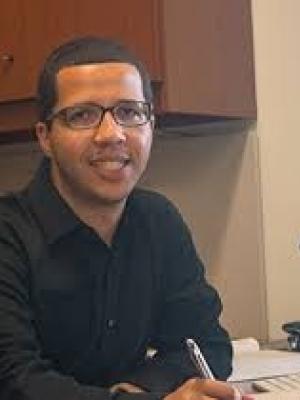 Building off my three years of ongoing fieldwork in Montgomery County, Maryland, this project challenges the assumption the residency restrictions are a major contributing factor to registered sex offender (RSO) clustering. Further, this research seeks to understand if there is a connection between RSO clustering and sex crimes in a neighborhood, paying particular attention to the racial and gender identities of individuals who have reported sexual violence. Utilizing an intersectional framework that focuses on the role of race, class, gender, and geography, I will examine and map the sex offender registry data of Maryland onto U.S. census tract data using ArcGIS and geocoding. I will examine how or if clustering happens in different geospatial contexts: urban versus suburban versus rural. Moreover, mapping the entire state will allow me to get a better understanding of how race, class, gender, and geography are working, because RSOs have to register the addresses of each county in which they habitually live and/or work. Based on my preliminary analysis of the current sex offender registry for the state, black men are disproportionately represented; I will also be determining if the racialized nature of the sex offender registry is an historical fact or if a shift happened at a specific moment. I will use this research to create a model for understanding these dynamics in Washington, D.C.; Baltimore, Maryland; and Los Angeles, California, my other field sites. From there, I plan to scale up to examine all 50 states.
Recruiting Community-Oriented Police Officers in White Police Departments Serving Black Communities
Matt Giles
CBSR Graduate Student Fellow, 2019-2021
Dangerous and deadly incidents between police officers and community members have called attention to police practices and officers' relationships with the Black community. Generally, police departments respond by affirming their commitment to community-oriented policing, by emphasizing positive community engagement, but many respond with continued aggression. As such, distrust and aggressive interactions between police and many marginalized communities continue today. This multi-method study investigates these perceptions and behaviors in relation to occupational identity in police departments as these departments implement community-oriented policing programs. First, this study examines recruitment videos produced by departments in areas with predominantly Black populations policed by predominantly white police officers. Preliminary results demonstrate that significant disparities exist in racial representation both between officers and the community, as well as officers featured in the videos comared to the actual racial makeup of the department. Problematically, the videos often are incongruent with the community-oriented policing framework due to an emphasis on aggressive interactions between police officers and community members
Moving Beyond the Institution: Analyzing Barriers to the Retention, Attrition, and Persistence of Underrepresented Minority Faculty at UCSB
Principle Investigator (PI): Sharon Tettegah, Ph.D.
Co-Principle Investigator: Terrance Wooten, Ph.D.
CBSR Director; CBSR Affiliated Faculty
This project examines how psychosocial factors inform the decisions that underrepresented minority (URM) faculty make about their relationship to UCSB. Utilizing an ecological model that focuses on the interactions between individuals, communities, social structures, and the environment, this proposed research will operate in three phases: (1) an historical analysis of demographic shifts of UCSB since the passing of the Civil Rights Act of 1964; (2) an intersectional analysis of the 2014 Campus Climate Survey data for the campus; and (3) an intersectional examination of retention, attrition, and persistence of URM faculty over the last twenty years through semi-structured interviews.
Impacts of the Connection Between Leadership and the Development and Administration of Public Policy for Minorities in the United States and Ghana
Michael Kwame Dzordzormenyoh, Ph.D.
CBSR Postdoctoral Fellow, 2020-2021
Dr. Dzordzormenyoh is a Political Scientist and an interdisciplinary researcher. His research seeks to examine the connection between leadership and the development and administration of public policy to understand its impact on citizens, specifically minorities, in the United States and in Ghana, West Africa. His research explores access to healthcare through Medicaid for African Americans in the U.S. His current work as a postdoctoral scholar focuses on access to healthcare through Medicaid, further examines the variations in access for Medicaid recipients in relation to three types of Healthcare: (1) access to physicians, (2) access to basic healthcare and (3) access to specialized healthcare. He is also currently studying the importance of the "Year of Return" initiative by Ghana, West Africa to attract African Americans to embark on their birth-right journey to Ghana and Africa in efforts to unite Africans and African Americans in the diaspora. Dr. Dzordzormenyoh hopes to use his research and knowledge to help shape government policies regarding the respect for human beings, civil rights, and sensible care of our country's resources.
Black Nationalism in the Devotion of the Cristo Negro of Portobelo
Roberto Strongman, Ph.D.
CBSR Affiliated Faculty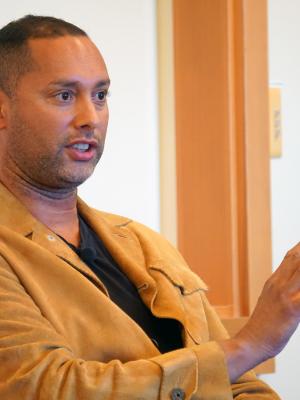 My second book, "Purple Pilgrimages: The Global Migration of the Black Christ," extends my interest in Afro-diasporic religions by studying the performance of Black nationalism in religious pilgrimages to a religious icon of the Nazarene which since at least 1658 has been revered on the Caribbean coast of Panama, the Black Christ of Portobelo. By analyzing popular legends and myths that I have collected on the icon's history and its miracles, I trace the migration, survival and transformation of African philosophical concepts of crossroads, insurrection, healing and death to Latin America. The recording, transcription and interpretation of these oral narratives allows me to answer my book's main question: How might tales about the saint's origins and miracles be used to craft alternative Afro-centric discourses that can contests the dominant and elite criollo (i.e. Iberian-descent) nationalism of Panama?
This main question is in turn supported by the following subsidiary questions: How aware are religious devotees of the relationship between the history of the African diaspora and the following elements found in all three stories of the Nazarene's hagiography: sea travel, perilous and forced journeys, refusal/inability to leave, surprising arrival, choice vs. chance in travel destination? When devotees are confronted with the parallelism, what are their responses? How are the Royal (Spain) and Vice-Royal (Cartagena) centers of colonial power presented in these narratives? What is significant about the recurrence of the fishermen in these tales? Are they iterations of the first Christian disciples? If so, how are the port, its people, and the Caribbean Sea represented as "Galilean" and therefore dually marked as marginal and godly? How are devotees mapping the stories of their own interaction with the Saint on top and around these three foundational narratives?