Black History Month Resources
Healing Justice Santa Barbara aspires to uplift all Black/African-Americans to affirm that they are deserving of safety, love, equity, respect, and joy.
Join Ventura College as we celebrate Black History Month. In partnership with the Black Student Union, Classified Staff, Faculty, and Administrators, the Associated Students of Ventura College invite you to participate in Black History Month program at Ventura College.
You're cordially invited to celebrate the inaugural UCSB Black Alumni & Student Connect Weekend. UCSB Alumni has a great lineup of speakers and professional development workshops for you! The highlight of this weekend-long event will be the Office of Black Student Development (OBSD) Community Preview. Please join on February 18-19, 2022 as we mark these special milestones. All UCSB students, our alumni community, and friends are welcome.
Happy Black History Month from your friends at KCSB-FM! To celebrate, they've created two spotlight slots in order to highlight content reflective of Black Histories and voices. Tune in on Tuesdays at 4pm and Fridays at 5pm for the whole month of February in order to hear these highly educational and historic segments.
February is Black History Month, which is a great time to honor and recognize the accomplishments of Black pioneers. Black people have made — and continue to make — a significant impact on American history and culture, even in the midst of systemic racism, a culture of anti-Blackness, and exclusion. While we cannot highlight every Black pioneer, here are eight people who have made an important impact on Black history: W.E.B Dubois, Maya Angelou, Sojourner Truth, Tamika Mallory, Constance Baker Motley, Gordon Parks, Ruby Bridges, and Bayard Rustin.
Immerse yourself in the past, present, and future of what it means to be Black in America. Challenge the conventional narrative of Black history with seven preeminent thought leaders. In this three-part class, they analyze white supremacy and its systems of racism to help us understand where we've been and where we need to go as a nation.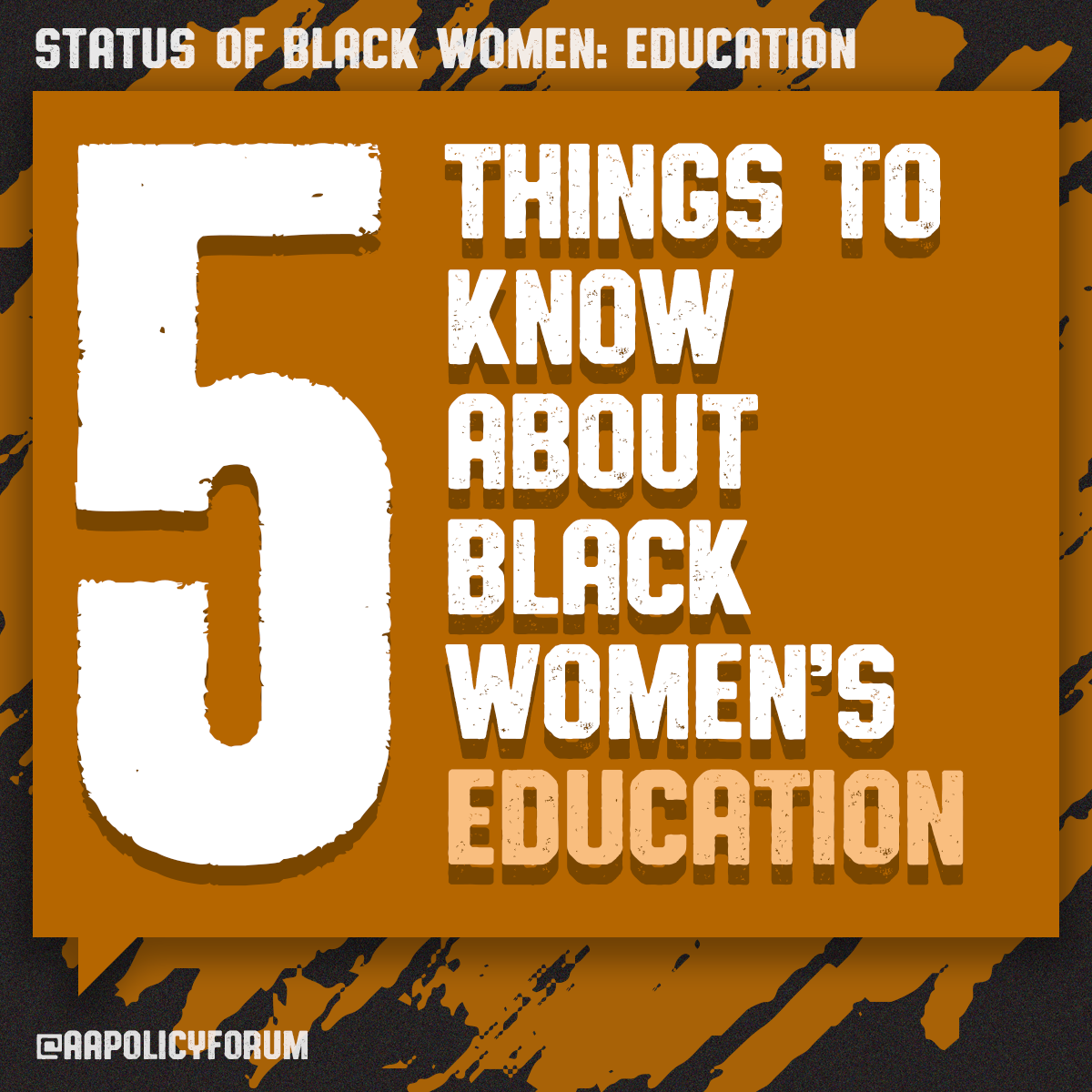 The African American Policy Forum is excited to release our fourth chapter of The Facts to Know About the Status of Black Women as We Enter the Biden Years. This week, we spotlight the status of educational access and opportunity for Black women and girls. 
Education has long been a central pillar of the American Dream – a mythical national narrative promising social mobility, improved life chances, and community uplift. Yet for Black women and girls, the schools and institutions of learning that should be safe and supportive are often sites of discrimination, marginalization, and draconian discipline.
The risks that Black girls confront in school rarely receive the attention of researchers, advocates, policy makers, or funders. Consequently, the conversations about how these issues affect the lives of Black girls as they progress through school and into college are few and far between.
Our research team has gathered data produced by a range of organizations, including the National Black Women's Justice Institute, Pew Research, Demos, the National Center for Education Statistics, and our very own Black Girls Matter report. These various sources highlight the experiences of Black women and girls in school and in academia. 
As demonstrated in the below infographics, Black girls are 7 times more likely to be suspended than their white counterparts, and 4 times more likely to be arrested at school. This over-policing of Black girls for petty infringements contributes to the general hostility of school environments. Recent research has shown that racial and gender bias results in high-achieving Black girls not taking advanced courses in school even when they attain identical test scores to their white peers; for Black girls, it is not enough to simply study hard, get good grades, and be well-behaved. Still, much of the existing research and literature excludes Black girls from the analysis, or is not disaggregated in a way that would illuminate the issues they face. Such an intersectional failure leads many stakeholders to infer that Black girls are not at-risk.
Despite these many obstacles to their educational success, and the real threat of pushout, Black women across the country go on to complete undergraduate and postgraduate degrees. Yet the persistent strain of student loans serves to undercut them: In the first 12 years after graduating, white men and white women pay off 44% and 28% of their student loans, respectively, while Black women see their balances increase by 13%. As just one consequence of all these intersectional policy failures and latent discrimination, only 2% of all full-time professors in the country are Black women. 
We must encourage educational leaders and the new administration to rethink the importance of supporting Black women and girls and to hold in tension their particular vulnerabilities alongside their successes. The benefits of this inclusion would reverberate throughout the educational system, and into every aspect of our society. 
Follow The Facts To Know About the Status of Black Women As We Enter the Biden Years series on Twitter, Facebook, LinkedIn, and Instagram. 
Community Resources
1. Smithsonian – Heritage & History Month Events: https://www.si.edu/events/heritagemonth
2. ASALH Invites You to Attend the 2021 Virtual Black History Month Festival. Several events are free and open to the public on ASALH TV, the association's premier YouTube channel: https://asalh.org/festival/
3. Begin Your Family History Journey – National Museum of African American History & Culture: https://nmaahc.si.edu/events/upcoming
4. Google Art & Culture Gallery: https://artsandculture.google.com/project/black-history-and-culture
5. Oakland Museum California – Examine Black Power in California: https://gesso.fm/omca/collections/Exhibition/black-power
6. African American Museum in Philadelphia - collection of black-and-white photographs of local youth activists who participated in the Civil Rights Movement: https://onlineexhibits.aampmuseum.org/through-his-eyes/#/
7. American Writers Museum in Chicago – Frederick Douglass: Agitator": https://americanwritersmuseum.org/exhibits/previous-exhibits,virtual-exhibits/roberta-rubin-writers-room-frederick-douglass-agitator/
8. National Afro American Museum and Cultural Center near Dayton, Ohio, is offering curator-led video tours of two of its current exhibitions:
The Queens of the Heartland looks at 30 influential black women in Ohio history: https://www.youtube.com/watch?v=-uHR0IrUgto&feature=youtu.be
The Art of Soul featuring works of 20 contemporary artist: https://www.youtube.com/watch?v=ypZxHf108so&feature=youtu.be
Casa Afro an art gallery in Puerto Rico which features contemporary pieces of art that tell the story of the many different African influences around the island: https://casaafro.org/en/gallery/
9. National Archives in D.C Events: https://www.archives.gov/press/press-releases/2021/nre21-27
10.  Cooper Hewitt, Smithsonian Design Museum in New York – Event on Behind the Design – Celebrating Willi Smith Day: https://www.si.edu/events/heritagemonth?trumbaEmbed=view%3Devent%26eventid%3D150692576
11.  New York Museum of Food & Drink – Events on the African diaspora on tap, including "Growing Rice: A Migration Story from Seed to Plant" & "Coastal Roots: Tracing the History of Ancestral Farming and Cooking in Georgia": https://www.mofad.org/events?view=calendar&month=02-2021
12. California African American Museum – "In Conversation: Quincy Troupe and Erin Aubry Kaplan on Miles Davis," a deep dive discussion on the famed jazz trumpeter. https://caamuseum.org/programs/talks-and-workshops/in-conversation-quincy-troupe-and-erin-aubry-kaplan-on-miles-davis
https://caamuseum.org/exhibitions
13. Birmingham Civil Rights Institute – https://www.bcri.org
14. Field Museum in Chicago – presents a rare examination of its famed "Africa" exhibition with a panel featuring curators and designers who launched it in 1993: https://www.fieldmuseum.org/exhibitions/africa
15. Wikipedia Edit-a-Thon: Black History Month Edition – vents will be focusing on boosting recognition for black American artists and STEM professionals alike: https://www.eventbrite.com/e/wikipedia-edit-a-thon-black-history-month-edition-tickets-136707675337
https://nmaahc.si.edu/event/african-americans-stem-wikipedia-edit-thon-0?trumbaEmbed=view%3Devent%26eventid%3D150466767
16. Brooklyn Academy of Music in New York – annual "Brooklyn Tribute to Martin Luther King Jr.," an hour-long concert featuring songs, poems and spoken-word tributes dedicated to the much-lauded Civil Rights activist and Baptist minister available through February 28: https://www.bam.org/mlktribute
17. Chicago Children's Choir performing with  Sing Harlem! and Grammy-winning musician PJ Morton, Grammy-winning artists Lisa Fischer and musical ensemble Ranky Tanky on Feb. 25: https://ccchoir.org/black-history-month-2021/
18. Village Preservation in New York will be hosting a different multimedia event on February 23 when tour guides Derrick Edwards and Eric Chase embark on "Black Bohemia: a Virtual Village Walking Tour", which will take viewers through the city's popular Village neighborhood by following in the footsteps of famous black artists who called the area home, including writers Alex Haley and Audre Lorde, playwright Lorraine Hansberry and novelist James Baldwin: https://www.villagepreservation.org/event/black-bohemia-village-walking-tour/
19. California State University, Northridge plans to host multiple virtual Black History Month events to highlight and celebrate the accomplishments and contributions of the Black community: https://csunshinetoday.csun.edu/university-news/csun-celebrates-black-history-month-with-virtual-events/
20. Still – a spoken word performance, written and performed by Javon Johnson, on his own experience of being Black in America: https://www.youtube.com/watch?v=0OvwlMfO2R0
21. In Deborah Roberts' Art, an Interrogation of What Society Imposes on Black Children - https://www.vogue.com/article/deborah-roberts-artist#intcid=_mab-simulations-oo-bottom-recirc-2_de4df270-a16a-435b-9912-ddf6d687ff83_text2vec1
22. Black Art is Black Money, by Blacktag - https://www.blacktag.com/
23. How Policing Culture Supersedes Race - https://www.psychologytoday.com/us/blog/black-psychology-matters/202301/how-policing-culture-supercedes-race
24. Unbought; music theatre piece on Ida B. Wells, Sally Hemings, Shirley Chisholm - https://www.coreensemble.org/shows-on-tour/unbought/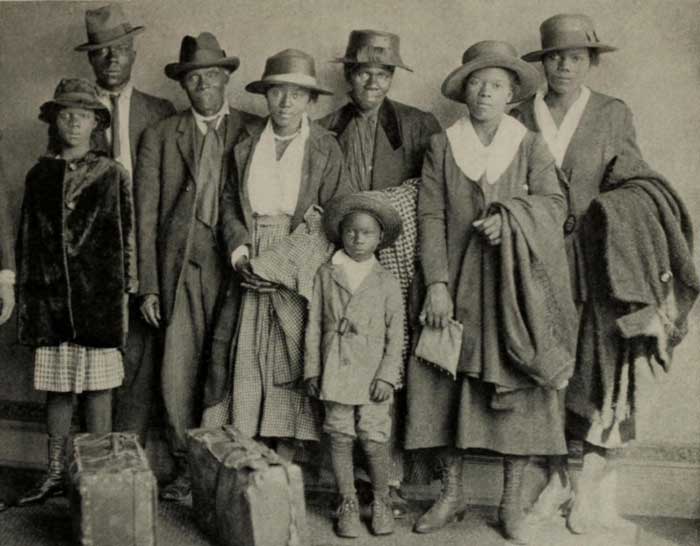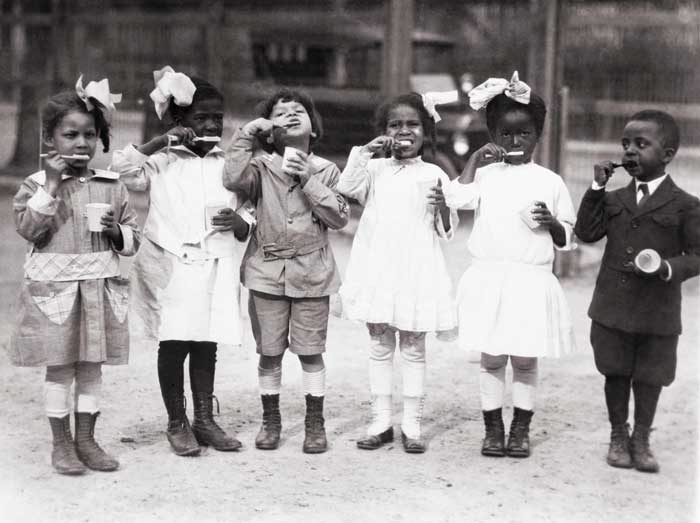 Renowned American Black Women in Business, Education, and Government
AP African American Studies
Information and response to recent reporting: AP African American Studies - https://allaccess.collegeboard.org/how-new-york-times-got-it-wrong-ap-af...
Controversy #1: Did the AP Program change the framework to align with Florida's demands? 
Answer: No.   
While Florida made dramatic political claims in January, and while the course framework was released soon after (on February 1st),
the changes released in the course framework were finalized last fall. To support this, the College Board released to the
Washington Post time-stamped documents of the drafts of the framework, showing that it was completed on December 22, 2022, weeks before the FDOE or that Governor's office issued any statement about the course. The
Washington Post has validated the documents. In addition, faculty from the course's Development Committee have been increasingly meeting with reporters, consistently confirming that they did not consider Florida politics (or any other state's) when selecting
the topics and readings for the official framework.  
Controversy #2: Did the AP Program remove from the course any of the Black writers or scholars who were in the earlier draft of the framework? 
Answer: No. 
None of the Black writers or sources the
NY Times claims were removed from the course have actually been removed. The confusion is due to a misunderstanding of the elements of an AP course. Each AP course consists of two components: 1) a framework, which is simply a list of the required topics;
and 2) the AP Classroom digital platform, which is where we provide free, online access to all of the primary and secondary sources for which we have secured permission from the copyright owner. During the pilot phase of a new AP course, before the digital
platform is available, we include those sources in the framework; therefore, names may have appeared in the early version of the course materials being used by classrooms now. But, once the course becomes "official," as happened on February 1st,
those sources all move into the AP Classroom platform, and thus are no longer included in the print framework. As part of our efforts to ensure that teachers can easily use scholarship in their classrooms without facing financial burdens like purchasing additional
books, AP has been in the process since July 2022 of acquiring copyright permissions for each of the sources that we have been incorrectly accused of excising from this course. Every single author whose inclusion has been challenged in the
Times article is still on this roster and links to all writings and resources are situated within the AP Classroom online environment, providing equitable access for high school students nationwide to the works of these authors and scholars.   
Controversy #3: Did the AP Program remove contemporary topics like reparations, intersectionality and Black Lives Matter from the course? 
Answer: No. 
Many of the scholars we asked to review the draft course rightly noted that the pilot materials covered far more topics than would be found in comparable college courses.
Because of the depth of coverage in the units covered elsewhere in the course framework, the faculty on our Development Committee faced a dilemma familiar to anyone who engages in developing coursework for introductory survey courses: what to leave in, and
what to cut. After the high school pilot teachers completed topics ranging from ancient Africa to the election of Barack Obama, only three weeks of instructional time remained for contemporary topics. Our faculty committee decided that three weeks for contemporary
topics was insufficient for focused instructional attention. Their solution was for students to, instead, complete a 3-week research project on one topic of their choice, submitting that project with their AP Exam and counting toward the exam score. This allows
the individual student to study that topic with more depth than a dedicated class session would have allowed, and, also provides broader coverage across the topics as students share their learnings with each other.
While this choice can be debated, it is important to understand that this was a principled decision made by educators in the best interests of AP students. 
Invitation to a Public Webinar: 
We invite you to save the date for a webinar on
February 6th at 7:00 pm Eastern to hear directly from faculty who have been involved in the development of this course. A registration link will be sent once the details are finalized. We realize that this is a last minute invitation, and we offer it
in the spirit of engaging quickly with the current discussions circulating in the press and on social media.
The webinar will be recorded and accessible to those who cannot join on such short notice. Future opportunities to engage with us about this landmark course will be provided, as well. 
Still curious?
Here are some resources for you: 
1. Please watch this 5 minute clip from today's CBS Mornings, or, this more in depth
8 minute clip from PBS NewsHour.   
2. Don't just take our word for it. Please hear from faculty involved in the course development including: 
1.  This Time Magazine article which includes expansive comments from Dr. Evelyn Brooks Higginbotham, one of the many scholars heavily involved in the development and evolution of this course.  
o   NPR/National Public Radio, where Duke University professor Kerry Haynie, called the NYTimes' claims "wildly misleading, at best." "We reject any claim that our work either indoctrinates students or, on the other hand, has bowed to political pressure."  
o   Inside Higher Ed, where University of Louisville Dean and faculty member, Teresa Reed, said she wasn't bothered by the exclusion of many topics. "It is important to note that all AP curricula undergo periodic revision and updating as a normal component of the development and delivery [of] AP courses," she said. "The bigger picture, in my opinion, is that AP African American Studies now exists where it did not before, and this is a huge win for all students." 
o   A joint letter written by Drs. Kerry and Reed, and published on Medium.